How to Access Digital Content
Whether you're purchasing from a single vendor or from many vendors, all digital content you purchase will be located in the Content Shelf area.
To access content click on Content (1) then click on Content Shelf (2).
Each Product Name (3) is it's own unique delivery area. To open the delivery area and access content click the Down Arrow (4).
Note the Product Filters (5) at the top of the page. This area can help narrow your search for content should it be needed. You can also see additional filters when clicking the down arrow at the far right.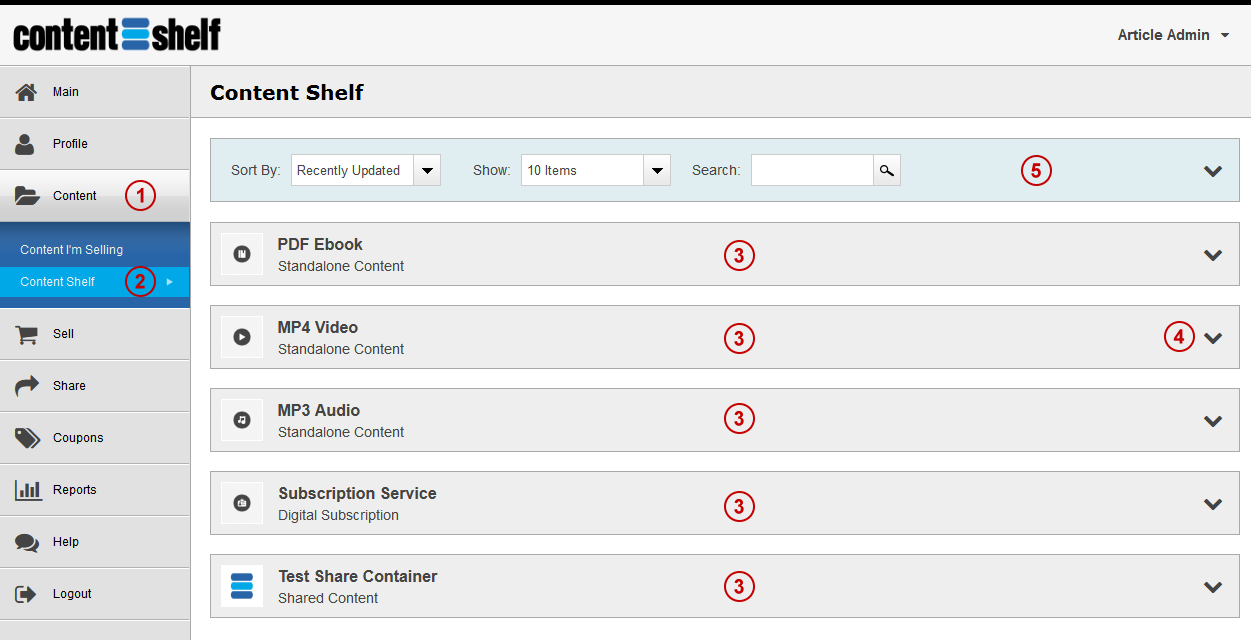 Upon opening the delivery area you'll find all content that is associated with the Product Name you have purchased. This may be a single file or multiple files. Here are the areas in detail...
Description (6) - This area describes the content.
Name of Content (7) - This is the name of the content file.
Size of Content (8) - This is size of the file.
License Type (9) - This is license type determined by the seller. License types include:
Timed Access - From 15 minutes to forever.
Metered Access - A finite number of downloads/streams (shown).
Get Content (10) - This is the available delivery method as determined by the seller. Delivery methods include:
Download - Cloud with down arrow icon.
Stream - Play button within a circle or square icon.
Dropbox - Open box icon.
Just click the method of your choice and follow the prompts provided within your browsing environment.
Vendor Contact (11) - Information to contact the vendor or visit the vendors store.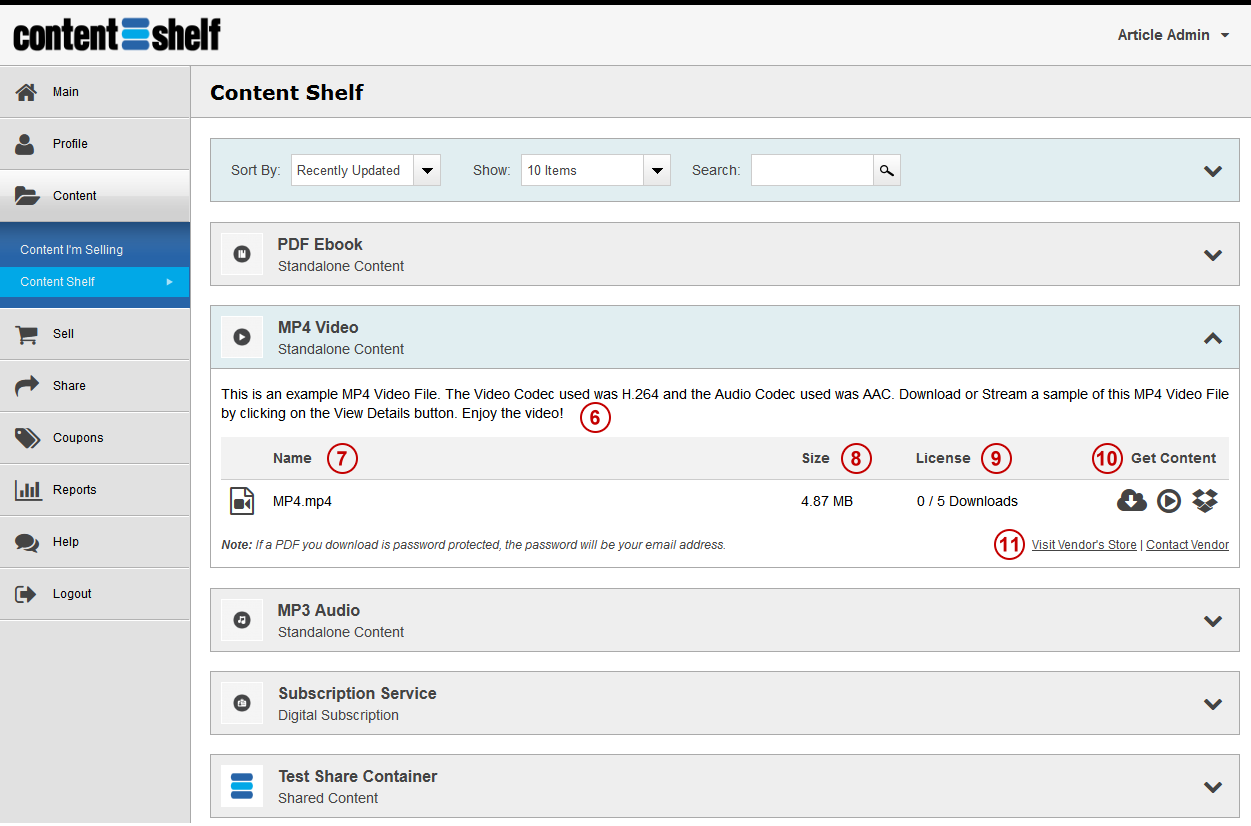 Some things to remember...
1. Please read and abide by the license agreement that accompanies your digital product purchase.
2. If a PDF you download is password protected, the password will be your email address.
3. Content can be labeled as Standalone, Subscription, and Shared.