Support Articles » Downloading PDF Files to Apple iBooks
How to Download PDF Files to Apple iBooks
This tutorial was written using an iPad with the latest version if Apple iBooks.
To download and open PDF Files in Apple iBooks click Content (1) then click Content Shelf (2) then click on the Download Icon (3) of the pdf content you want to download.
The PDF File will open in the browser window and at the top of the page you'll see the Open In... (4) area. If you tap "Open in iBooks" the PDF File will automatically be loaded to your iBooks App wihtin the PDF's section. If you tap "Open In" you'll be asked where you want to open the PDF File. Choices presented will be representative of the Apps on your device that can open the PDF File.
When loaded in Apple iBooks it will be loaded to your Book Shelf (5) and upon tapping it the PDF File will open.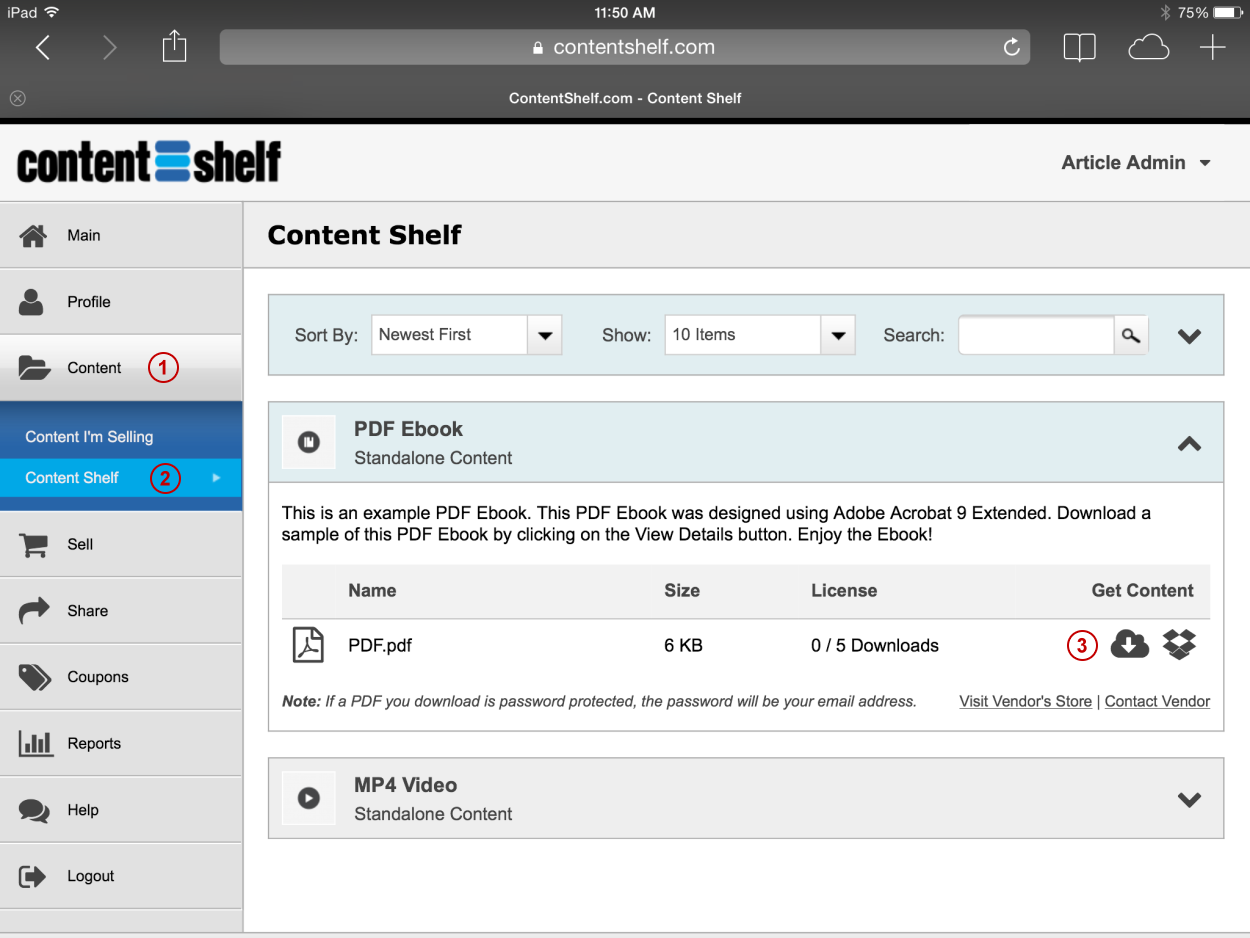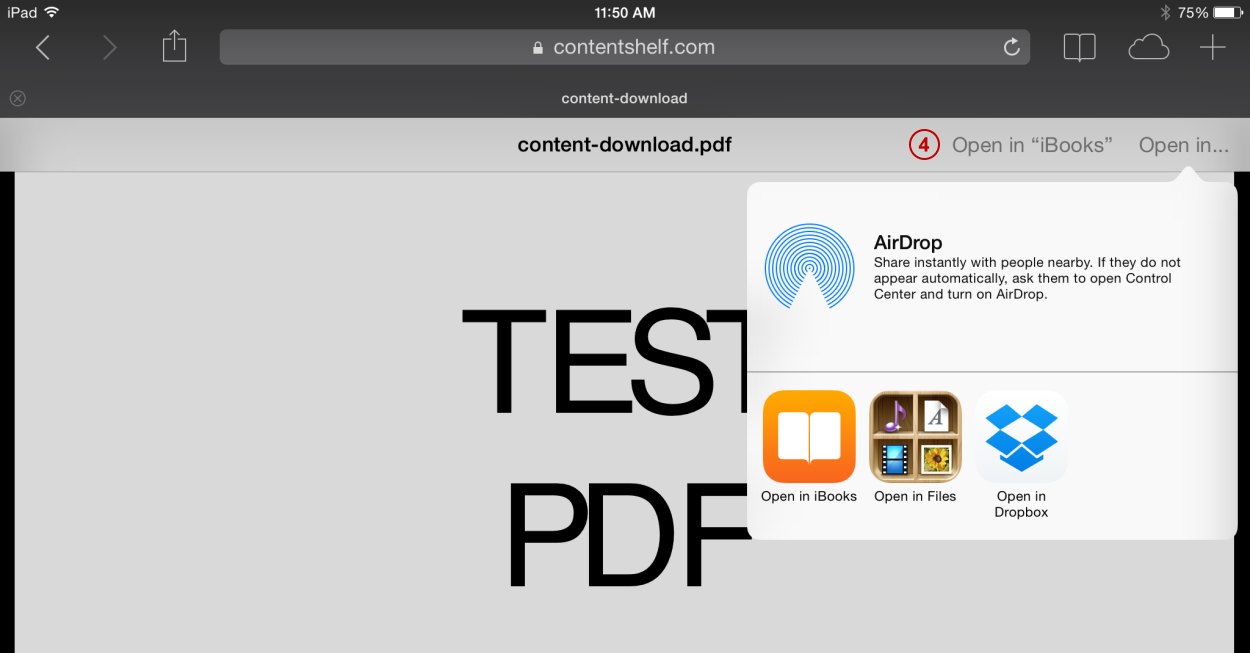 Please read and abide by the license agreement that accompanies your digital product purchase.