Support Articles » Getting Started #1 - Creating Your Account Profile
How to Create Your Account Profile
To create your Account Profile click on Profile (1) then click on the Account Profile (2) tab.
Fill in the fields with your contact information and click Save Changes at the bottom of the page.
The information used in this area is how we identify you and will not be seen by the public. Updating your password is also done within this area.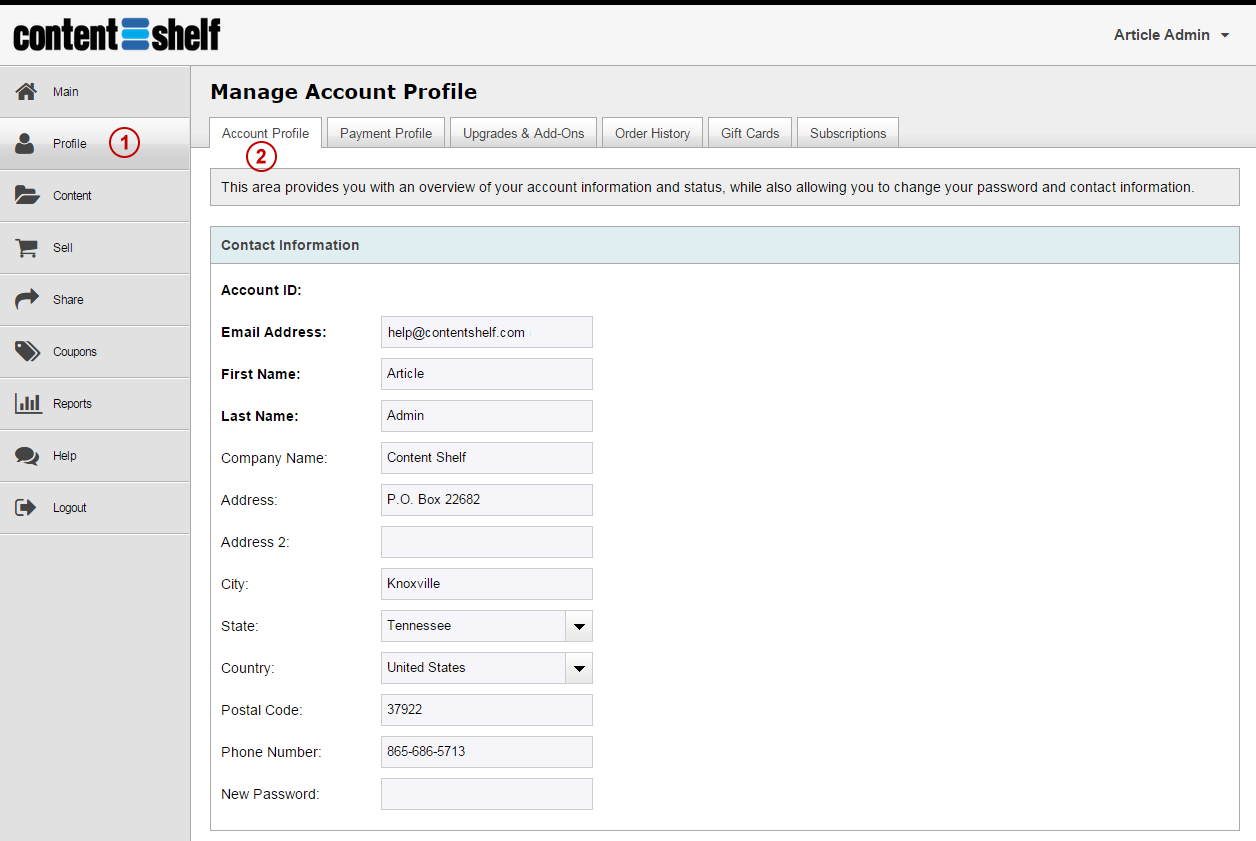 Click Here for Step 2 - Uploading Digital Content & Inventory Images