Support Articles » Getting Started #2 - Upload Digital Content & Inventory Images
How to Upload Digital Content and Inventory Image Files
To Upload Digital Content click on Content (1) then click Content I'm Selling (2).
When the page loads you'll be on the Digital Content (3) tab by default.
Click the Add Files (4) button at the top right of the content widget and a popup dialog box will appear. You can choose a single file or multiple files and once selected click on Start Upload.
When files have completed the upload process each file will show "Finished". Click the "Refresh List" button and your file(s) will appear in the File List Area (5).
Uploading Inventory Images is the same process except you will want to click on the Inventory Images (6) tab instead of the Digital Content tab.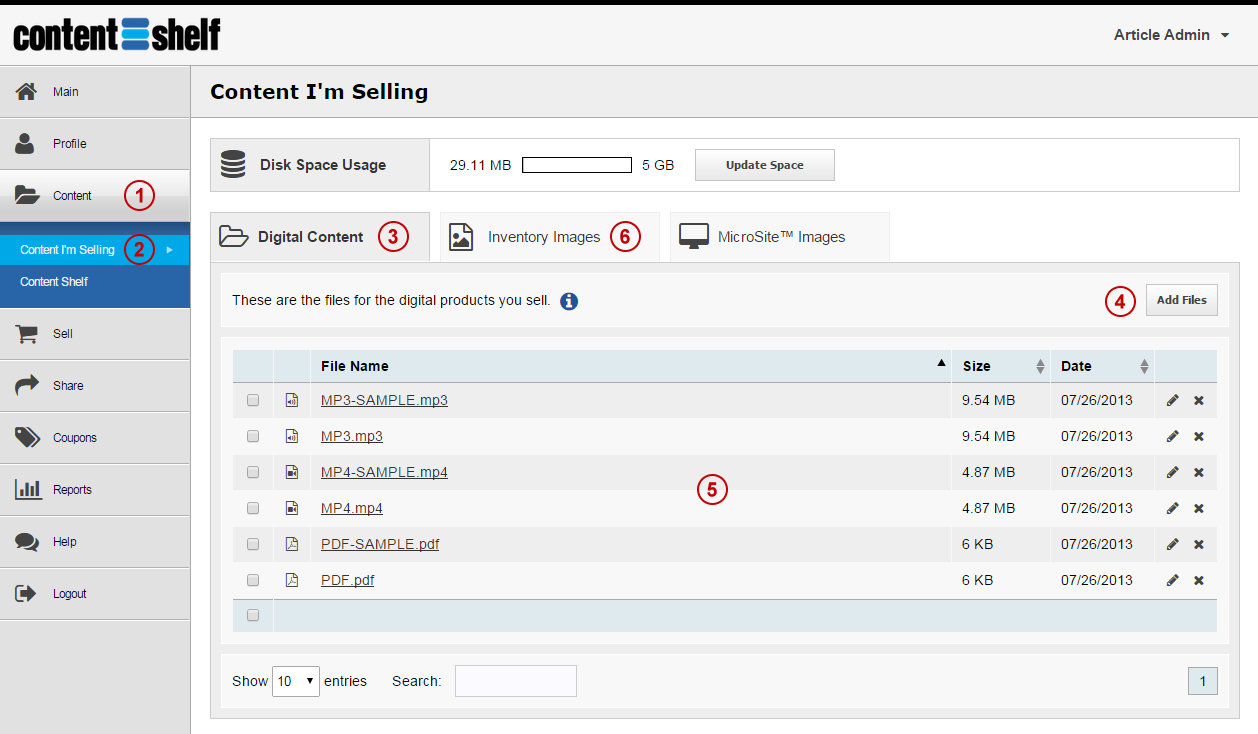 Additional Helpful Articles
More articles can be found in the "Content I'm Selling" area located on the main Support Articles page.