How to Integrate Google Analytics
It may take 24-48 hours to to see analytics within Google's system.
To Integrate Google Analytics click Sell (1) then choose the **Affiliates & Tracking (2) area.
Premium Plus account holders will need to choose the store they want to manage and click the Pencil (Edit) Icon.
Choose the Enable (3) radio button and enter the Web Property ID (4).
Upon completion of your adjustments click the Save Changes (5) button at the bottom of this area.
See below for information on how to obtain the Web Property ID.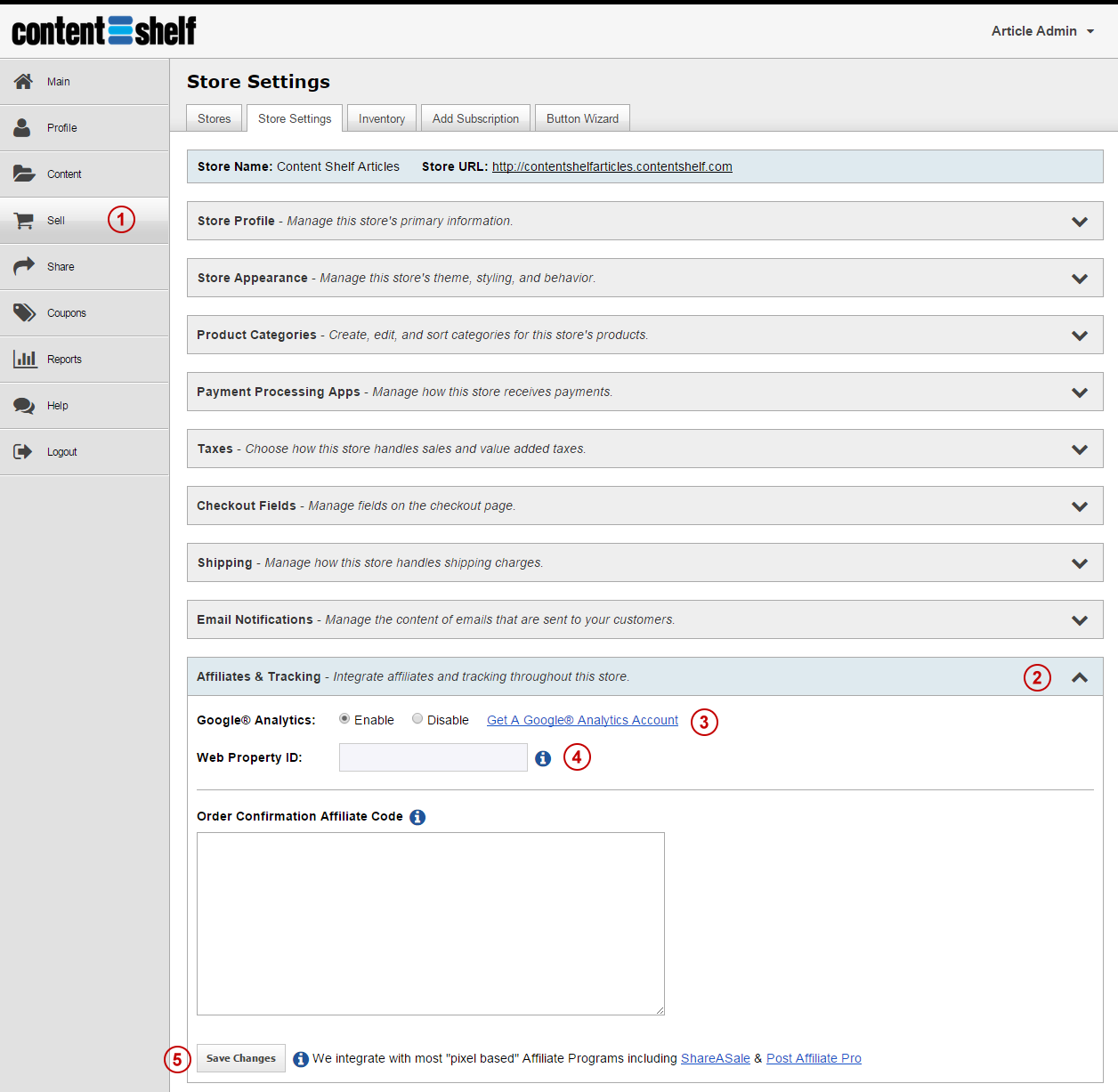 Google Analytics Dashboard Screenshots
All screenshots are subject to change without notice. If you notice that our screenshots are not the same as what you are seeing let us know.
To login use the following link http://www.google.com/analytics/
For general tracking through the use of the Web Property ID click Admin (6) then from the Account Column (7) select the desired account. Then from the Property Column (8) select the desired property.
Upon the page refreshing click Tracking Info (9) then Tracking Code (10).
After the page refreshes you'll find the Web Property ID a.k.a. Tracking ID (11) at the top of the screen.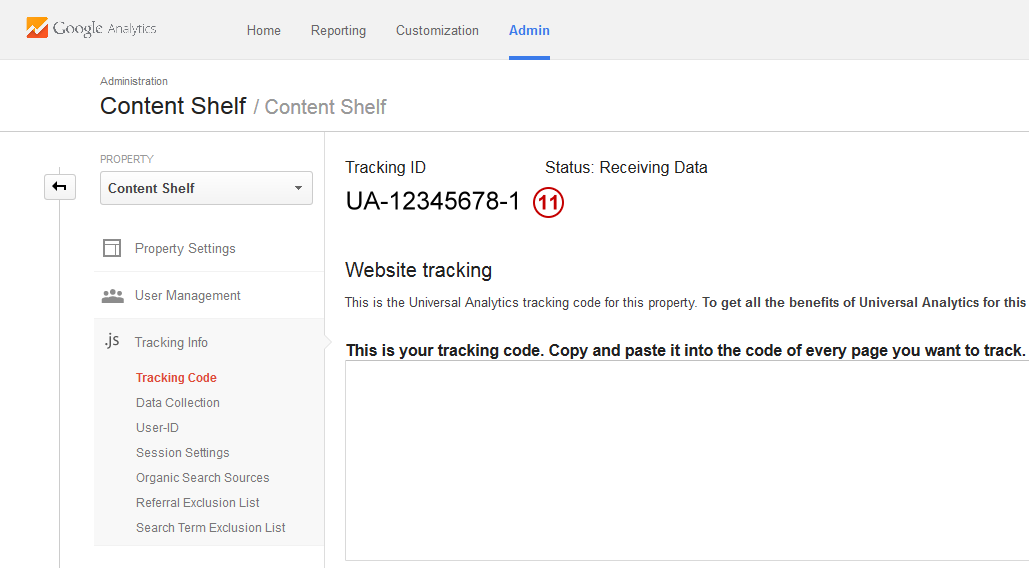 To track Ecommerce Conversions you'll need to go an extra step.
Click Admin (12) then from the View Column (13) click Ecommerce Settings (14).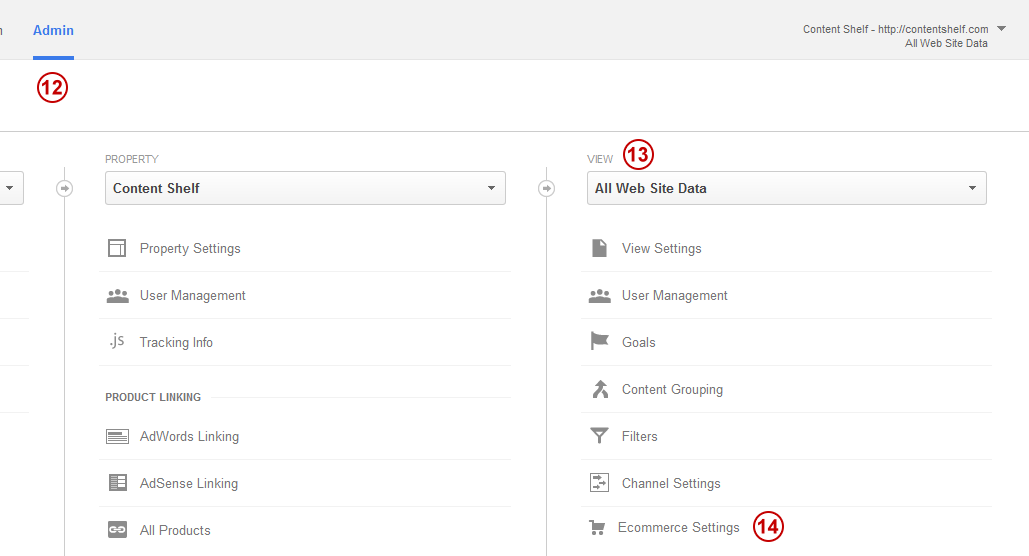 After the page refreshes click the Slider Button (15) to turn this feature "ON" then click Next Step (16).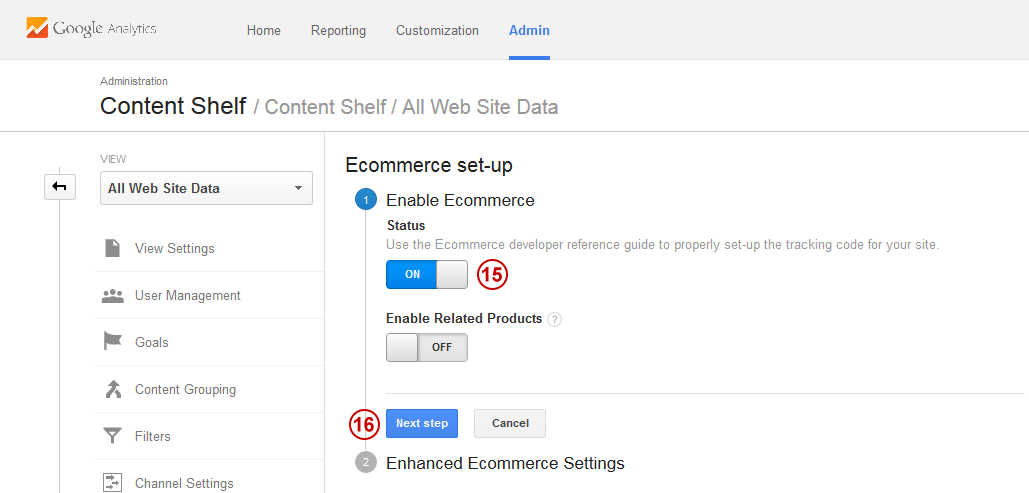 Upon the page refresh click Submint (17).
Note - You'll see an area for Enhanced Ecommerce Settings. This area is optional and not required by Content Shelf.