Creating Related Product Inventory Items
You'll need at minimum two inventory items for this feature.
To Create a Related Product Inventory Item click on Sell (1) then click on the Inventory (2) tab then find the inventory item you want to manage and click the Pencil (Edit) Icon.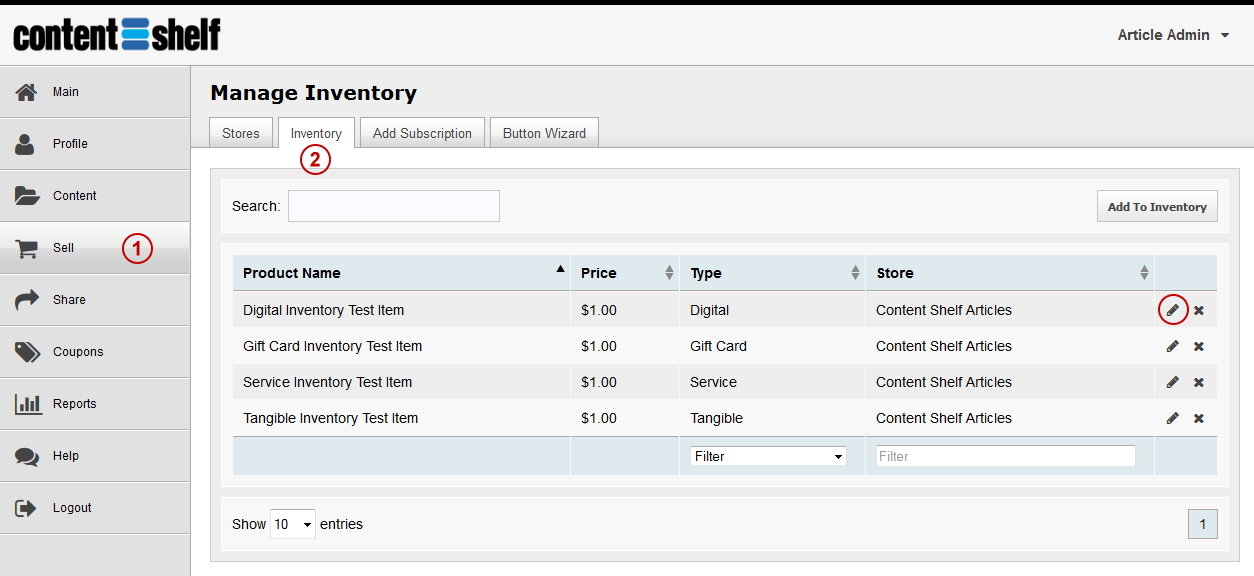 Scroll to the bottom of the page (Step 6 or Step 5 depending on the product type).
Use the Products Available (3) drop down menu and choose an inventory item that is related to the inventory you are editing then click the Add to Selection button. The selected item will appear in the related products box and will be seen when viewing the product details within your store.
If you decide to delete a product from the related products list just use the "X" to delete it.
Click the Save Changes (4) button when you are completed.
Related Products are not applicable when using the Basic Store Widget Theme (Legacy).