How to Manage Content Licenses
To manage Content Licenses click on Reports (1) then click on Sales Management (2).
Searching can be general or granular. Just choose the criteria that fits your needs and click the Submit Button (3).
Upon submission, search results for your search criteria will appear. Just click the Pencil (Edit) Icon for the desired order.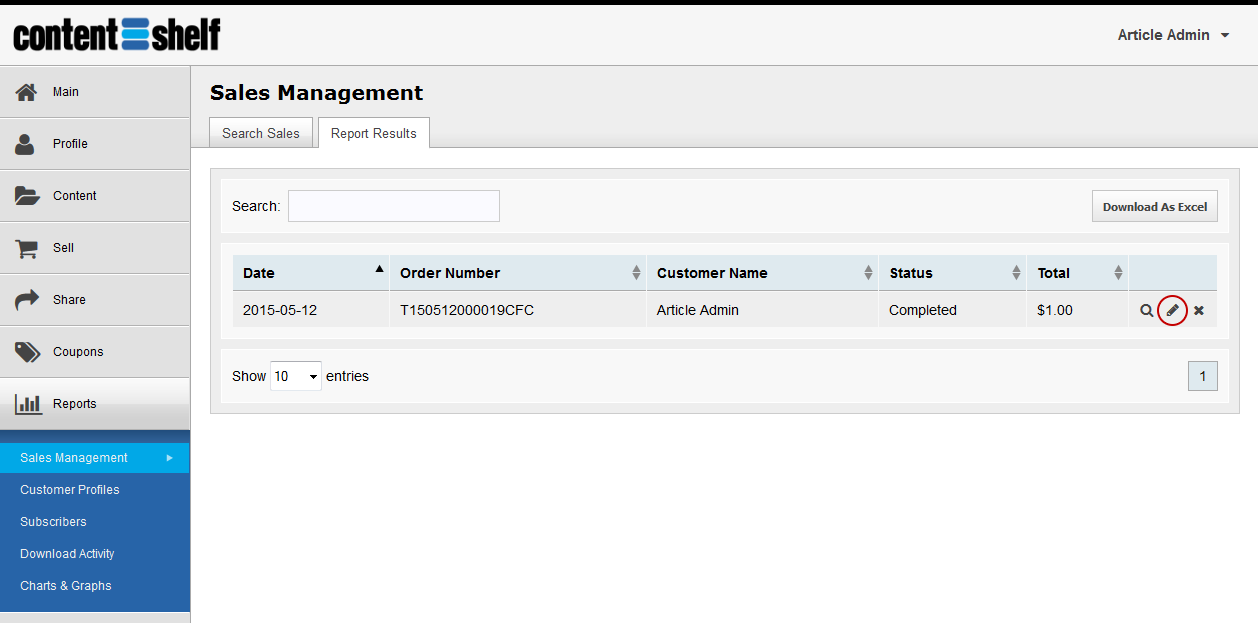 The page will refresh with the order details. To change the license choose the desired option within the Modify License (4) drop down menu then click Save Changes (5) at the bottom of the page.