How To Reply To Support Tickets
To reply to a support ticket click on Help (1) then click on Support Tickets (2) then click on the Magnifying Glass (3) of the ticket you want to reply to.
When the page loads you'll see all of the support ticket information including the conversation. To reply just type in the Response (4) area and click Update Ticket (5).
Support Tickets will automatically close within 48 hours unless we hear back from you with a reply or additional questions.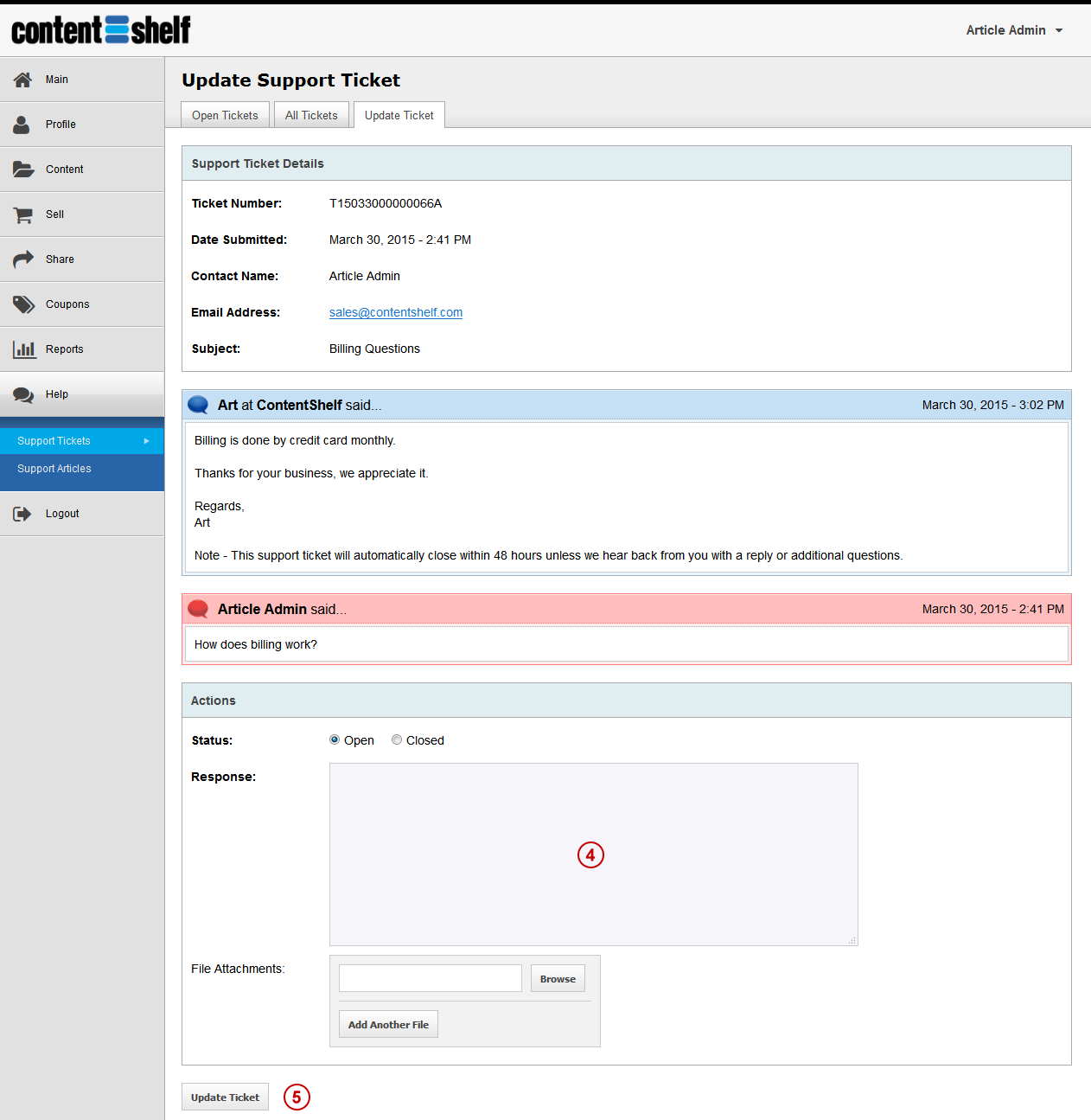 How To Re-Open A Support Ticket
At this time support tickets cannot be re-opened unless it is re-opened by Content Shelf Support.
If you have further information that needs to be added to your ticket please contact us at +1 865-686-5713 and request the ticket to be re-opened.
You can also create a new ticket and provide the old ticket number for reference.
How To View Past Support Tickets
You can view past support tickets by clicking on the All Tickets (6) tab then clicking on the Magnifying Glass (7) of the ticket you want to view.