Creating and Managing a Payment Profile
To create or update your payment profile click on Profile (1) then click on the Payment Profile (2) tab at the top of the page.
Fill in all of the fields that are required (bold) and click Create Profile or Save Changes at the bottom of the page.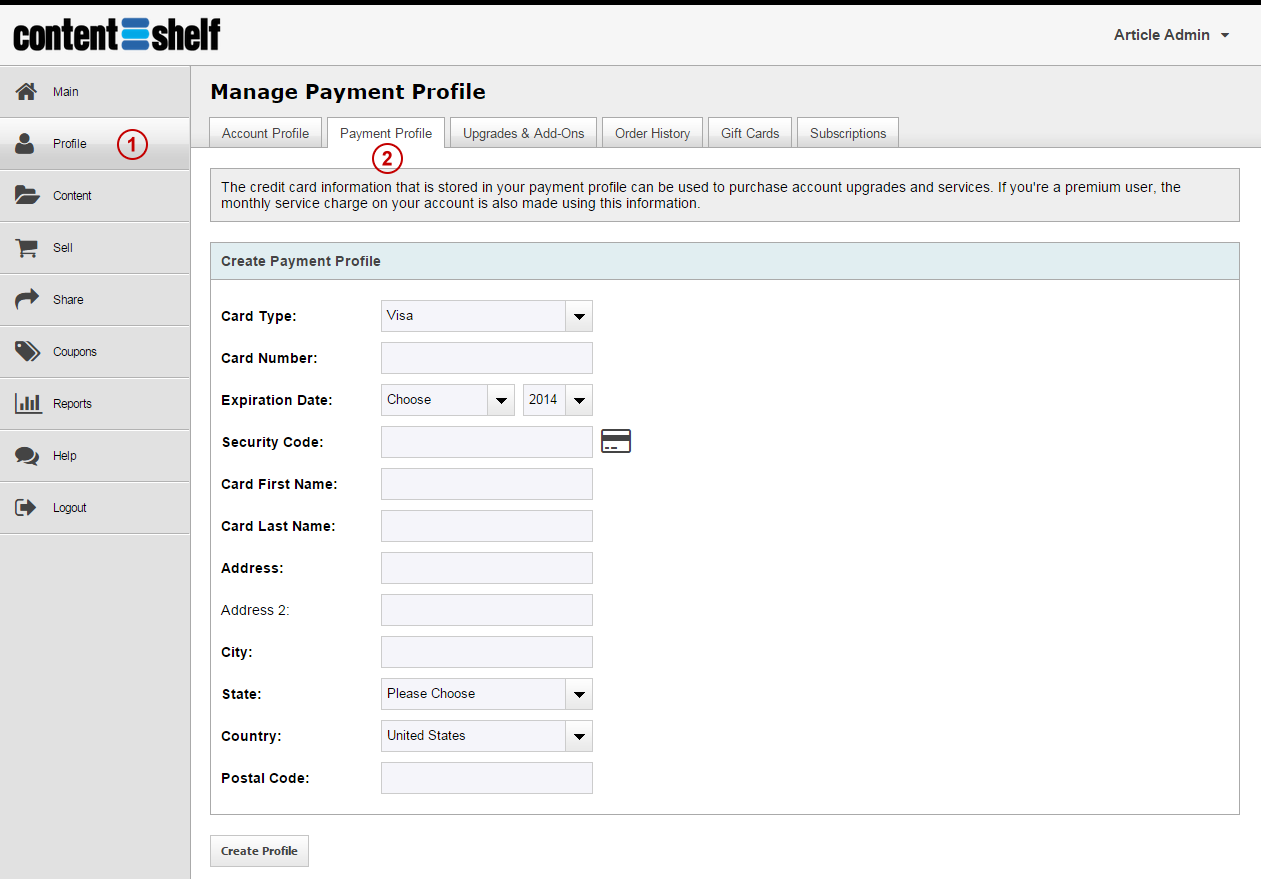 The information in your payment profile is internal information that is only seen by Content Shelf staff and is used to identify your account with us. We do not store credit card information. Your credit card information is securely transferred to our service provider, TrustCommerce.
The credit card information that is stored in your payment profile can be used to purchase account upgrades and services. If you're a premium user, the monthly service charge on your account is also made using this information.