How to Turn Off PayPal eCheck Services
We DO NOT support pay-by-check (eCheck) services because to checks can bounce.
If a check bounces after content is delivered there is no recourse for getting content back.
Disabling PayPal eCheck Services is done as follows.
To login use the following link https://www.paypal.com/signin/
Click My Account (1) then Profile (2) then My Selling Tools (3) then the Block Payments Update (4) link.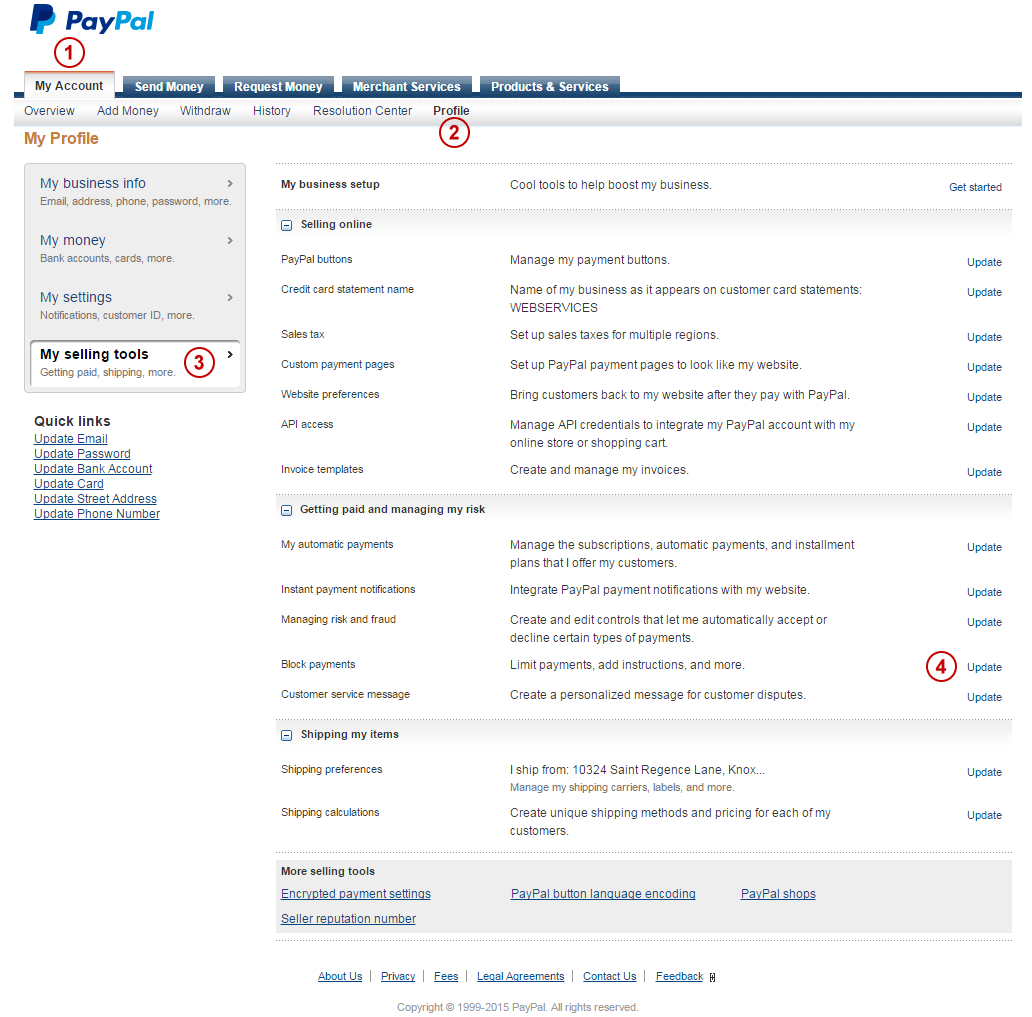 When the page refreshes click the Check Box to Block eCheck (5) then click Save (6) at the bottom of the page.