Support Articles » Post Affiliate Pro Affiliate Marketing
How to Integrate Post Affiliate Pro Tracking Code
To Integrate Post Affiliate Pro click Sell (1) then choose the Affiliates & Tracking (2) area.
Premium Plus account holders will need to choose the store they want to manage and click the Pencil (Edit) Icon.
Paste the tracking code that has been provided by Post Affiliate Pro into the Text Box (3) and click Save Changes (4).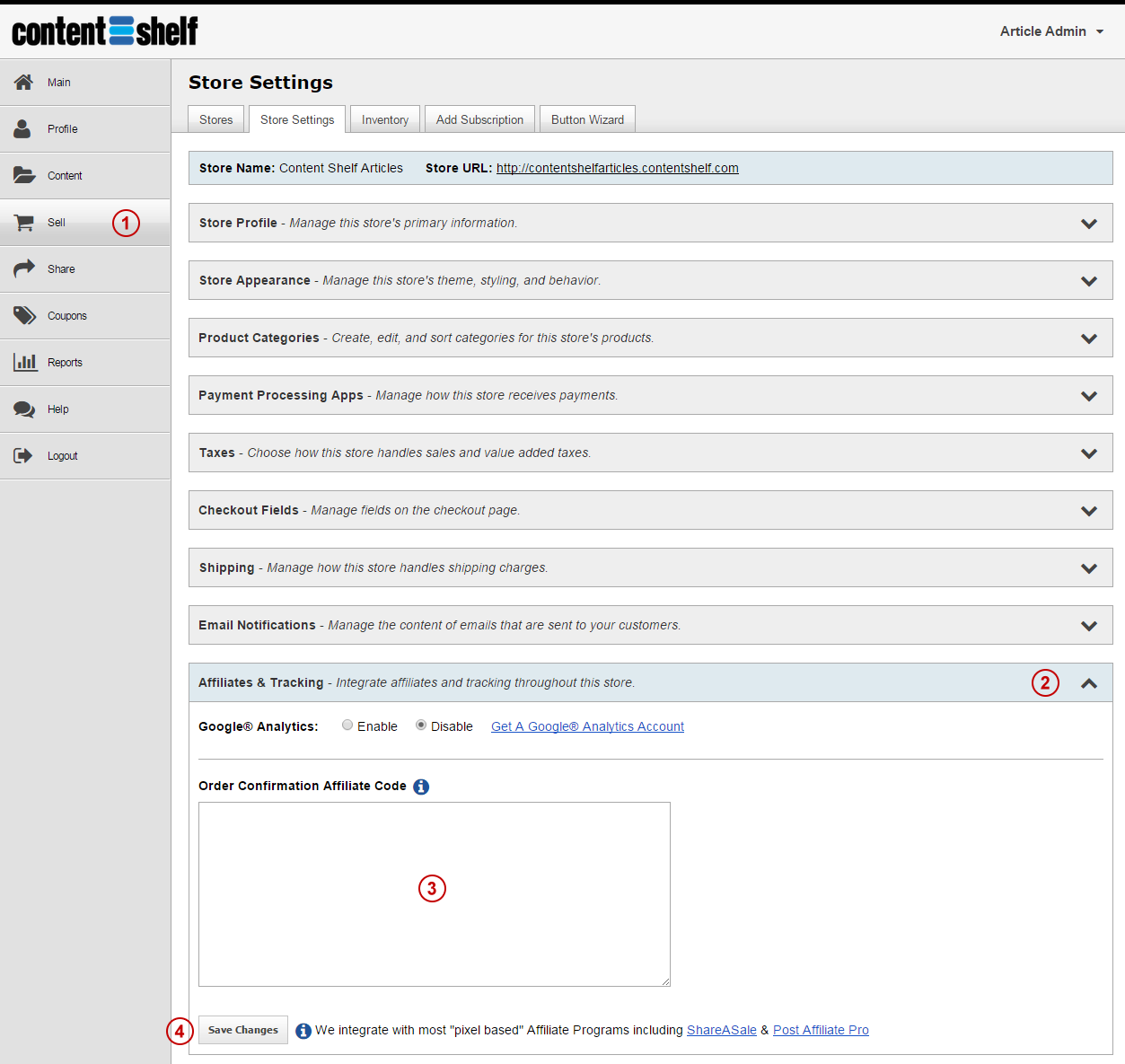 Post Affiliate Pro Dashboard Screenshots
All screenshots are subject to change without notice. If you notice that our screenshots are not the same as what you are seeing let us know.
You'll need a Merchant Account with Post Affiliate Pro.
Login to your Post Affiliate Pro Dashboard and from the left menu navigation click Tools (6) then click Integration (7). From the Main Integration Steps menu click Sales/Leads Tracking (8).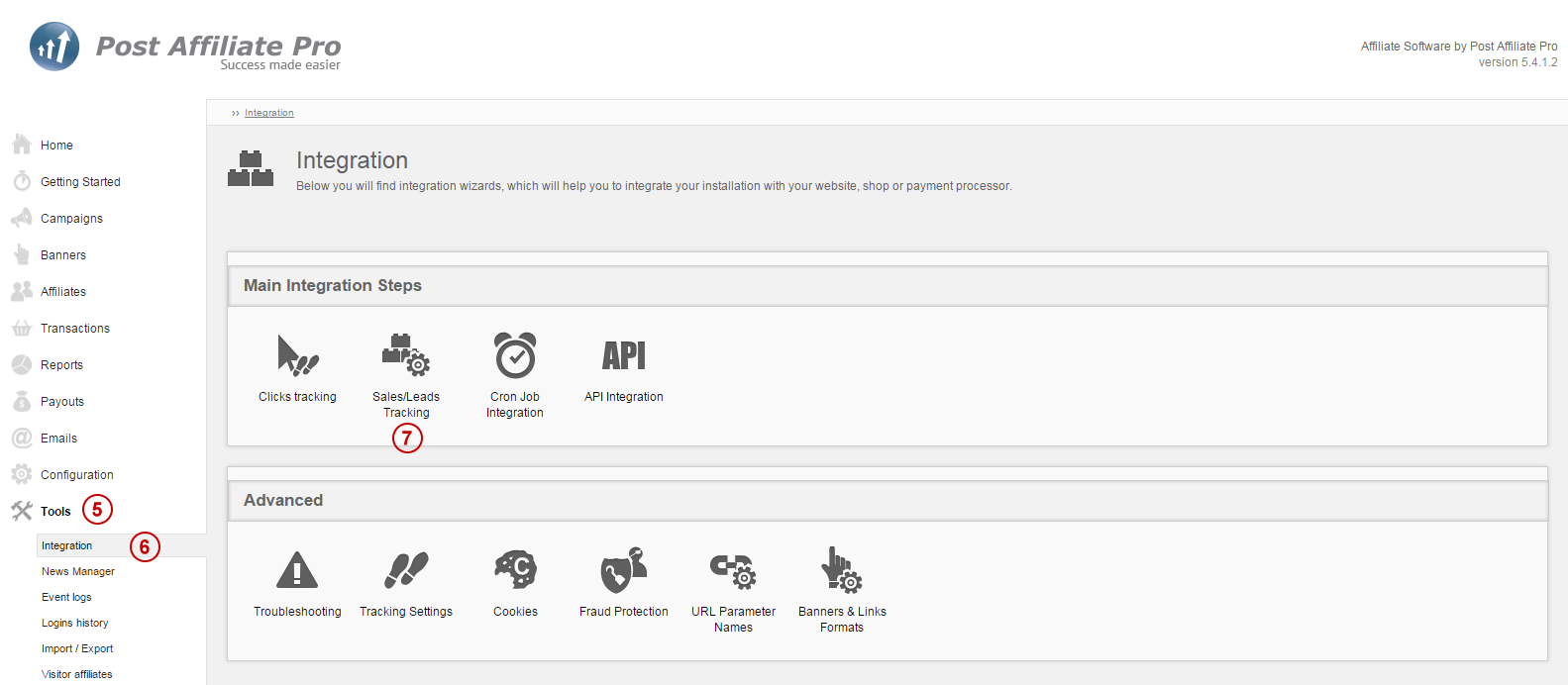 When the page refreshes the default Integration Method will be General Solution (8). Within the Integration Steps area highlight the JavaScript Code (9) and copy it to Content Shelf.
The following template tags can be used:
%order_subtotal%
%order_shipping%
%order_taxes%
%order_discounts%
%order_total%
%order_number%