How to Integrate Taxamo Digital Tax Solutions
Integrating your store with Taxamo eases EU VAT/MOSS compliance by storing and calculating taxes for digitized products.
To Integrate Taxamo Digital Tax Solutions click Sell (1) then choose the Taxes (2) area.
Premium Plus account holders will need to choose the store they want to manage and click the Pencil (Edit) Icon.
For Taxing Method (3) choose Value Added Tax (VAT).
For Tax Service (4) choose Taxamo.
The following fields will need to be populated within information from your Taxamo Dashboard as outlined below.
Taxamo Public Key
Taxamo Private Key
Decide if you want to Apply Coupons (5) before or after taxes then click Save Changes (6).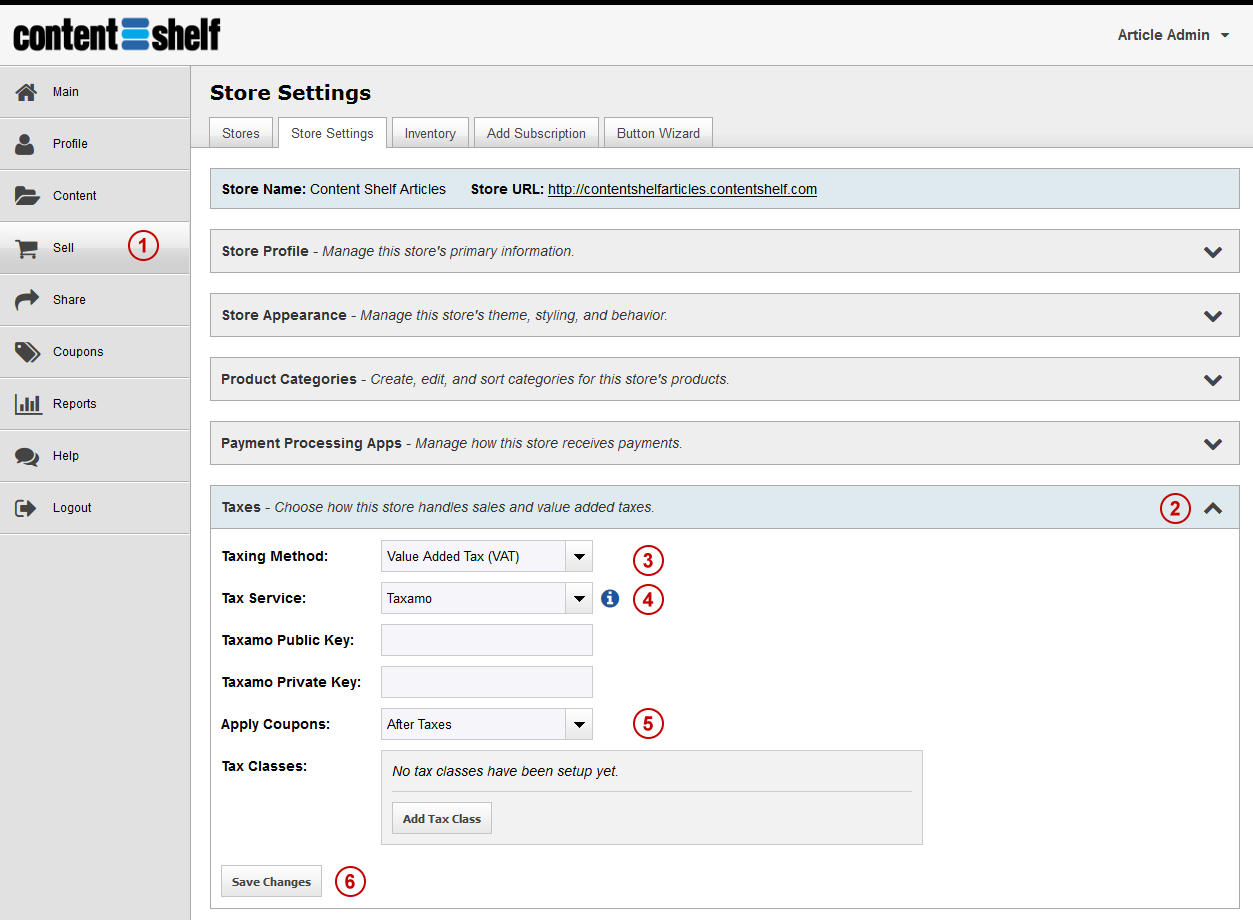 Taxamo Dashboard Screenshots
All screenshots are subject to change without notice. If you notice that our screenshots are not the same as what you are seeing let us know.
You'll need an account with Taxamo.
To login use the following link https://dashboard.taxamo.com
Upon login you'll be on the main Dashboard Page (7). Make sure your account is Live (8) and click on the API Tokens (9) button.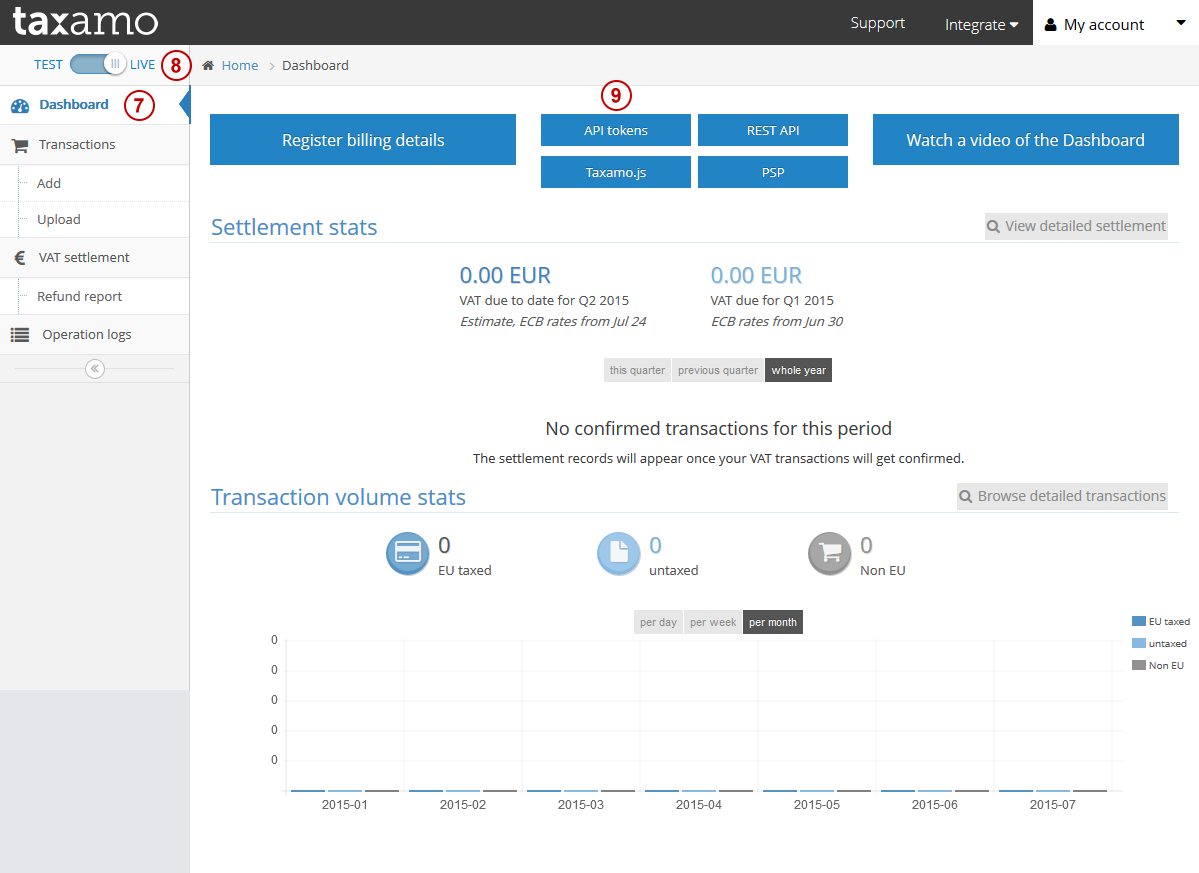 Upon the page refreshing you'll see the Public Key (10) and a Private Key (11).
Don't forget to copy the pertinent information to the fields within the Content Shelf Dashboard.