Support Articles » Weebly Integration - Basic Store Widget
Integration with Weebly
To add Store Widgets to a Weebly web site, you'll need a basic understanding of HTML and access to your Weebly dashboard.
After logging in to your Weebly account, in the page editor, navigate to the "Build Tab" at the top of the page. Then choose the page that you want to add a Store Widget to. Once on the page and at the location within the page, choose the "Embed Code" option from the left options menu. Clicking this will add an embed component on the page. Copy the button code from the Content Shelf Button Wizard and paste it into the embed code component. Your page will look similar to this.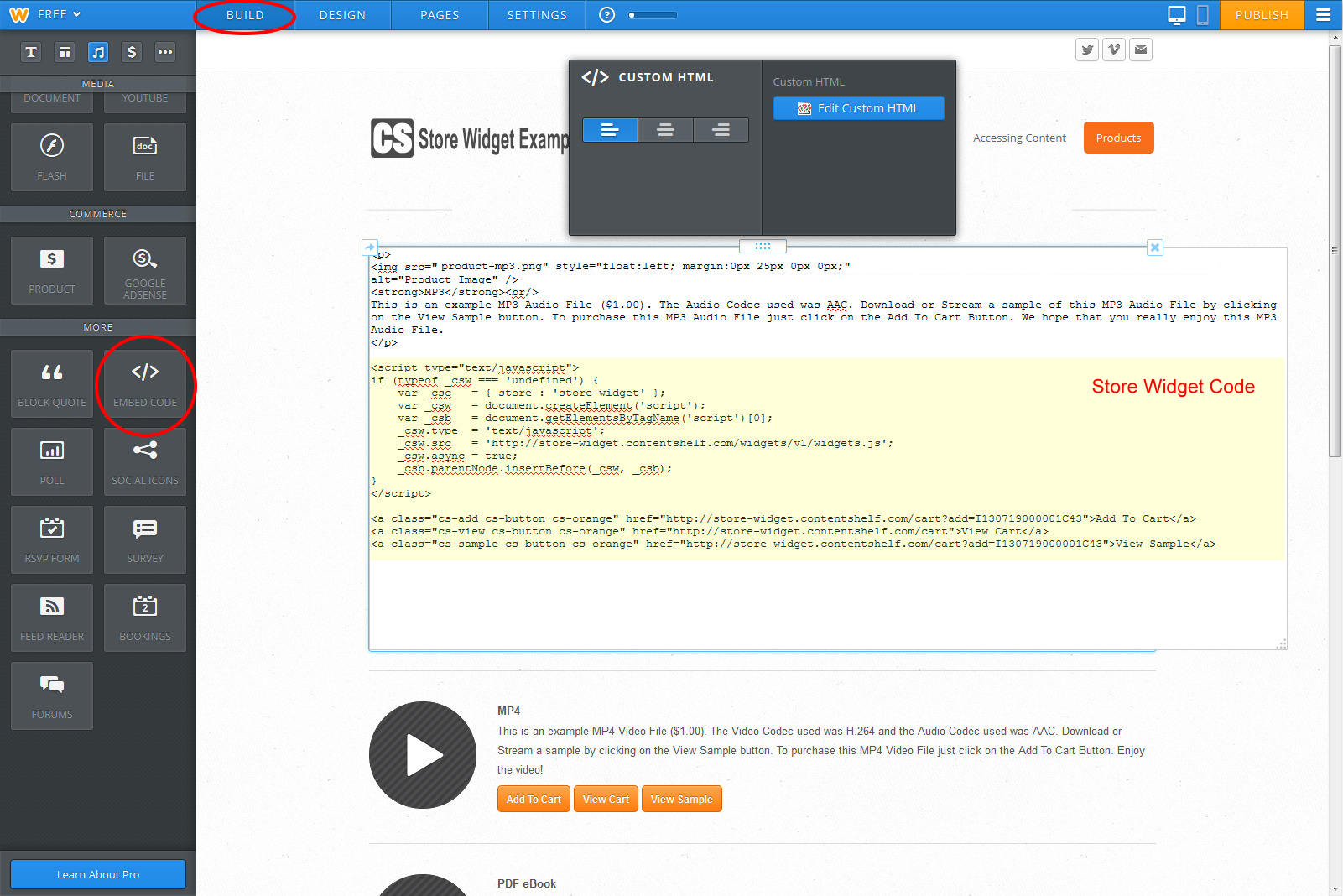 One nice feature with Weebly is that as soon as you click outside the embed code component, you'll find that your page is already in preview mode. From here you can view and make adjustments until you are satisfied. Once ready, publish your work live. For us the page looked like this.
For questions on Weebly Integration contact our Content Guru Tech Support Team at 865-686-5713 or through a Support Ticket Request.