How to View the WordPress Plugin Store Page
If viewing this prior to an account being created you'll be viewing the Demo Store.
To view the store click Pages (1) then click Store (2).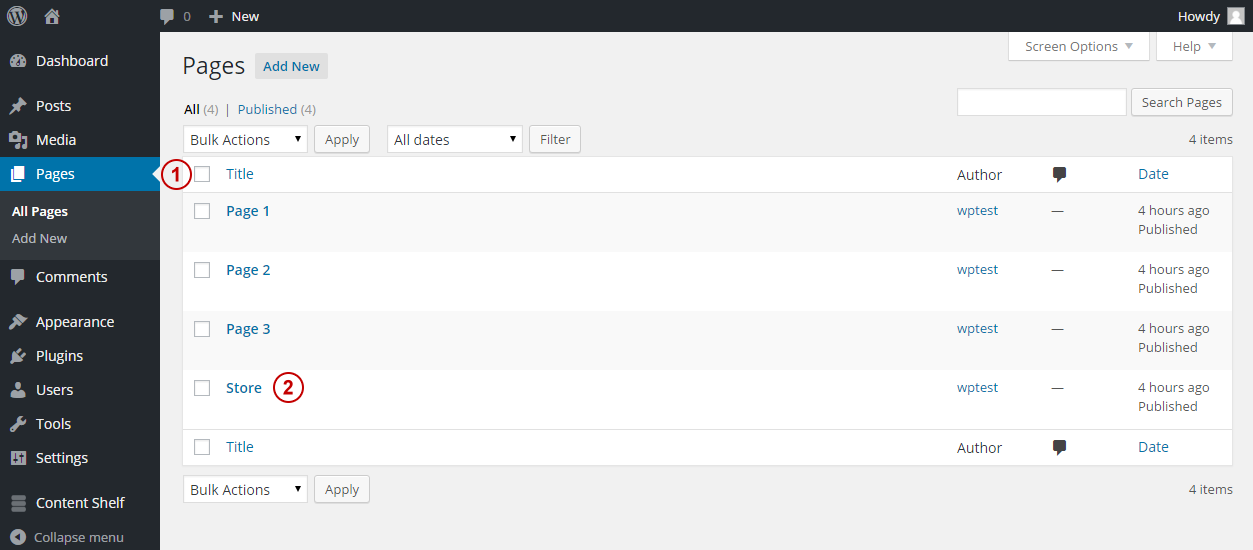 When the page refreshes you'll most likely be in the Visual (3) tab. The message in the Content (4) area should not be removed.
In order to see the store page in your theme you'll need to click Preview Changes (5).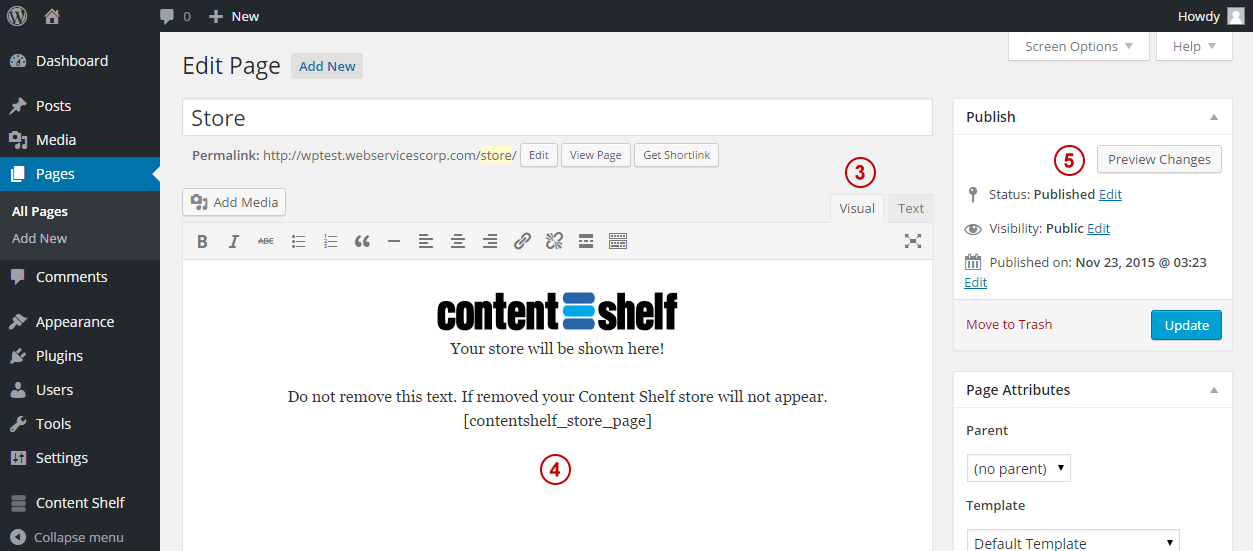 A new window will open showing the store integrated within the theme.
By default the Content Shelf Plugin is placed on the Store Page. The plugin contains 5 components or "widgets".
Store Widget (always active)
Category Widget (active only if categories are being used)
Search Widget (optional)
Cart Count Widget (optional)
Language Widget (optional)
If you would like to use the optional widgets (#3, #4, #5) in a WordPress Widget Area check out this article.