Support Articles » Direct Upload Installation Method
Wordpress Plugin Direct Upload Installation Method
This installation method requires the site owner to upload the physical plugin zip file through the WordPress Dashboard.
Our WordPress Plugin is Free and can be found here.
To directly install the Content Shelf Plugin navigate to Plugins (1) then click Add New (2).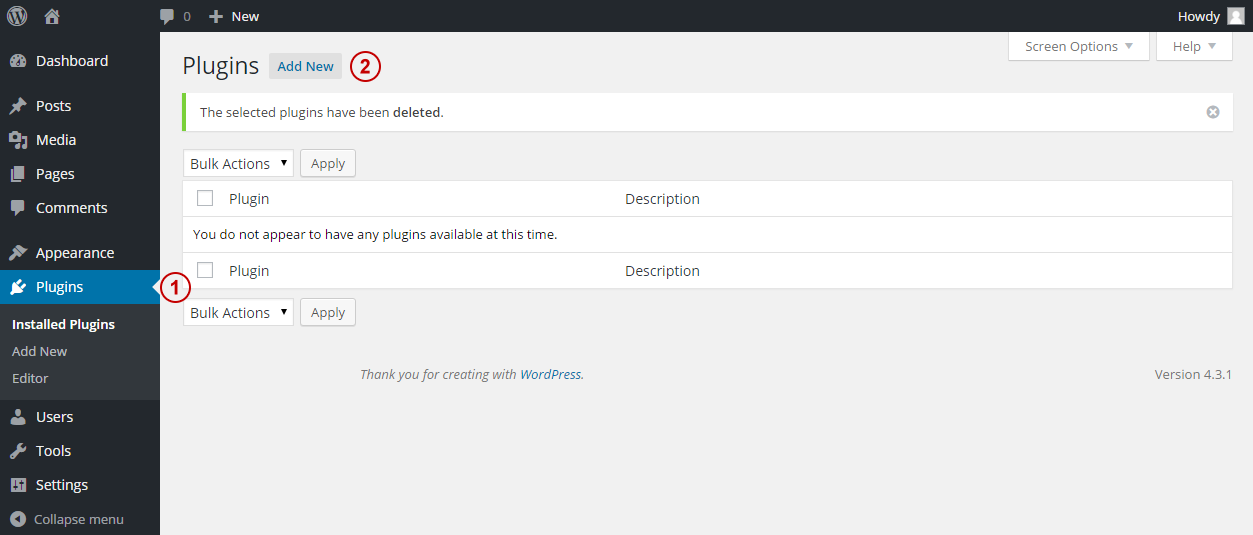 Upon refreshing click Upload Plugin (3).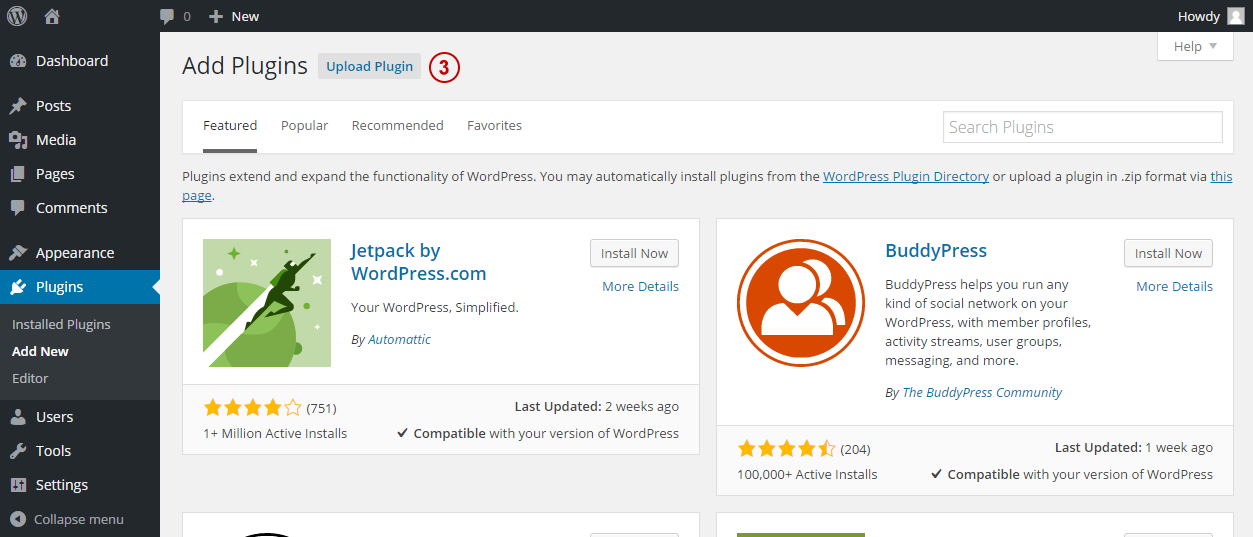 Upon the page refreshing click Choose File (4) at which point a dialogue box will appear so that you can search your system for the Content Shelf Plugin zip file. After you have selected the zip file from your system you'll see the file name (5). Click Install Now (6).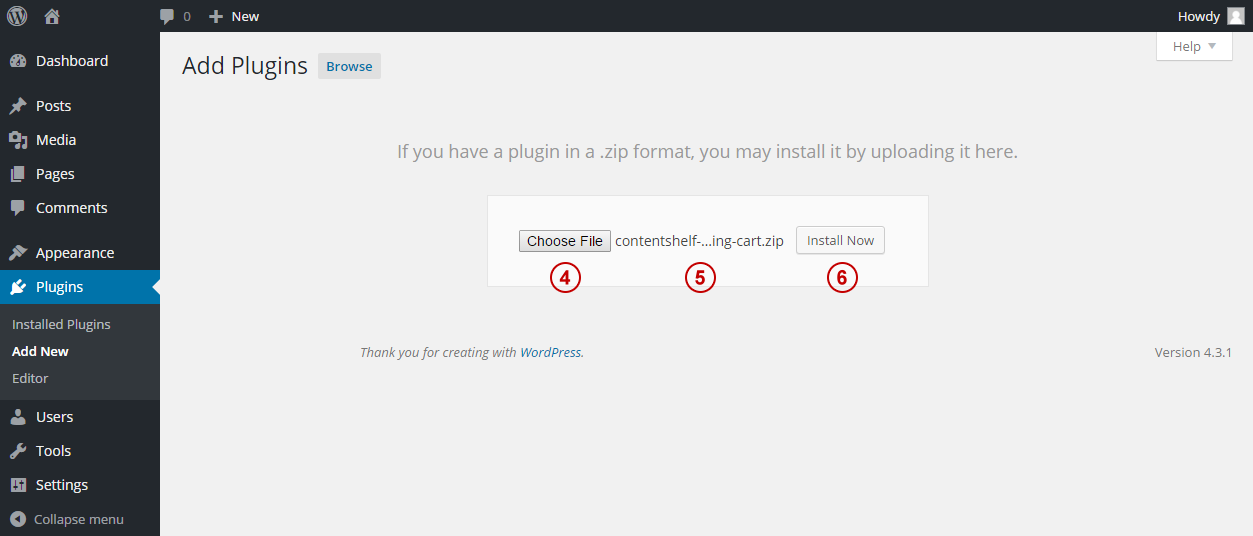 Depending on how WordPress was set up you may need to provide server access information to install the plugin.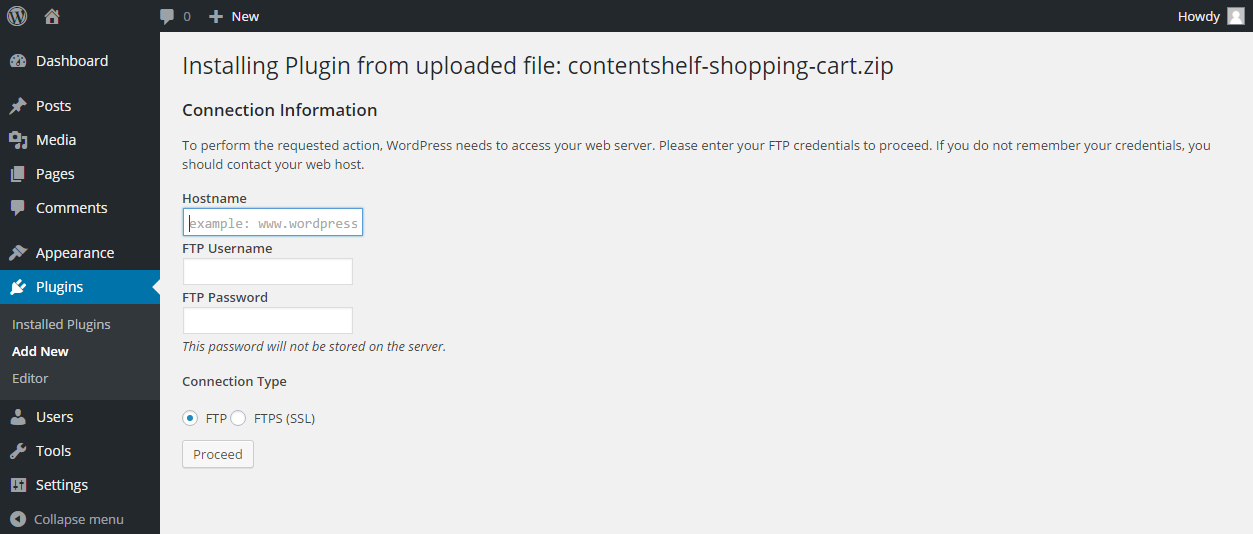 Upon installation click the Activate Plugin (7) option.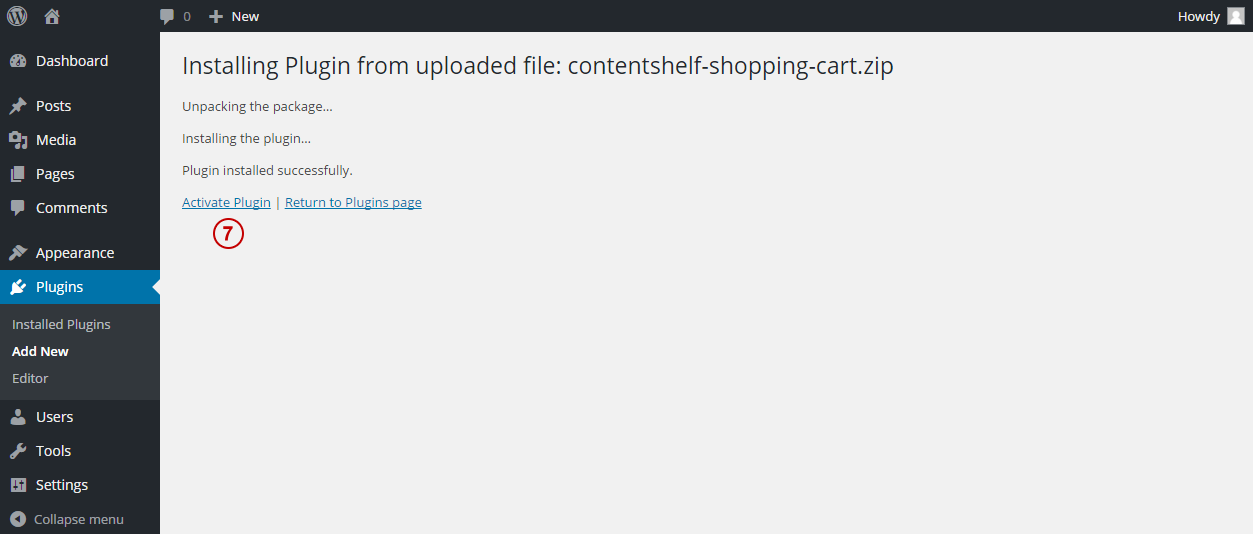 When the page refreshes you be on the Plugins page.
STOP AND TAKE NOTE - Before moving forward you can view the shopping cart demo in action in your theme, just navigate to Pages then choose the Store page then click the Preview Changes button. We have an article on how to view the Store page here.
To complete the setup click Setup (8)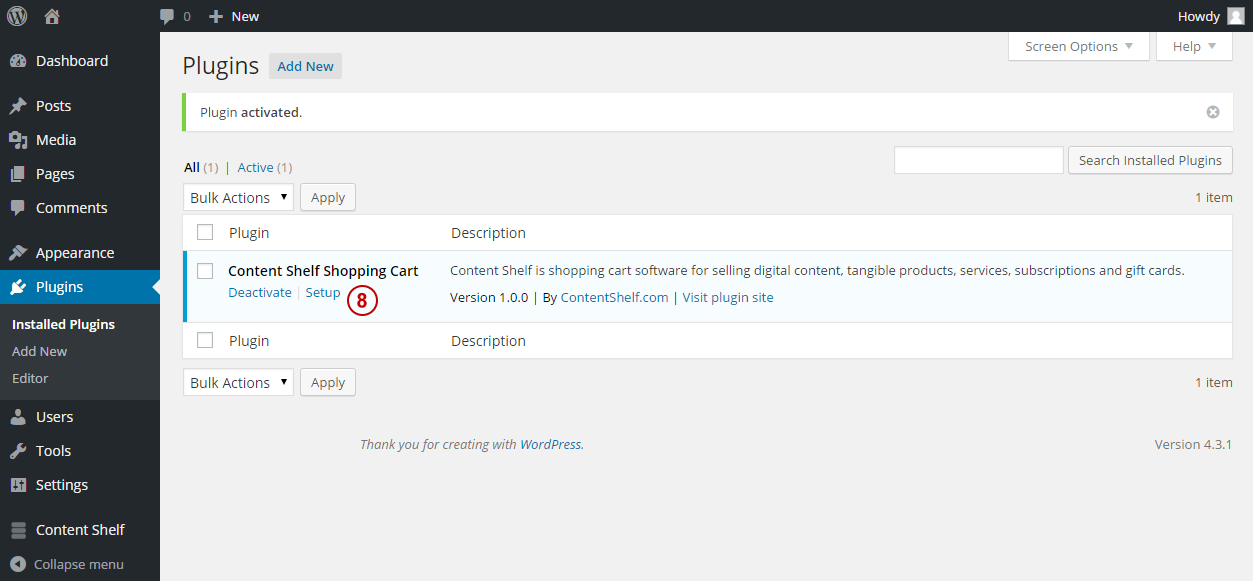 To complete the setup for your store you'll need the Store ID (9) and the Store URL (10). To access this information you'll need to login to the Content Shelf Dashboard and navigate to Sell > Store Settings > Store Profile.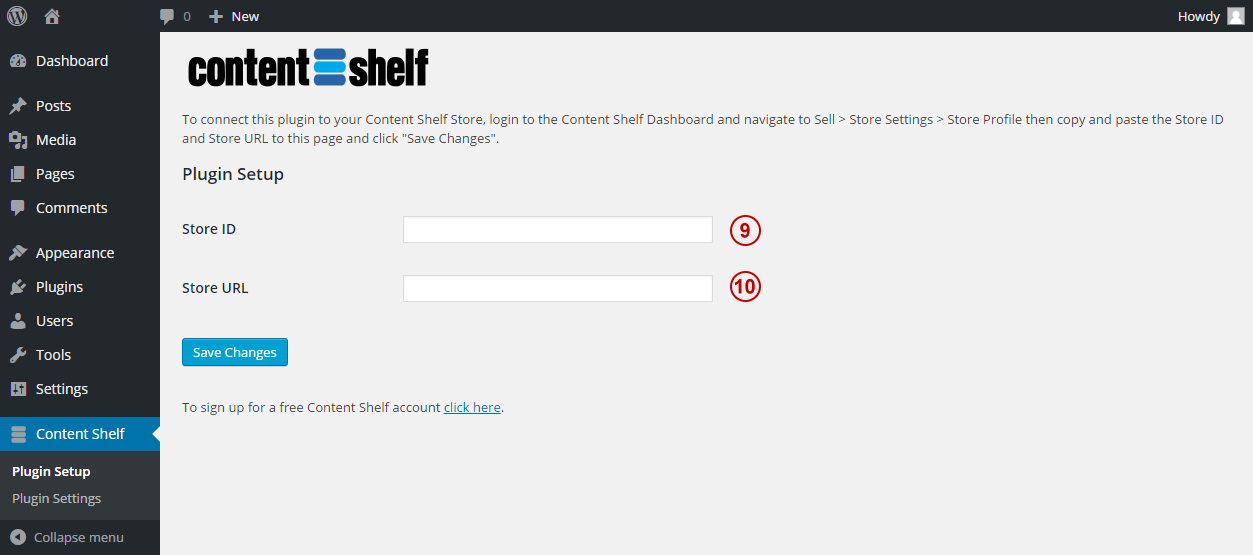 To complete the setup click Content Shelf (11) then Plugin Settings (12).
The Plugin Settings dictate which optional widgets are active on the store page. When un-checking a widget that widget will not appear on the store page.
If you would like to use the optional store widgets in a WordPress Widget Area check out this article.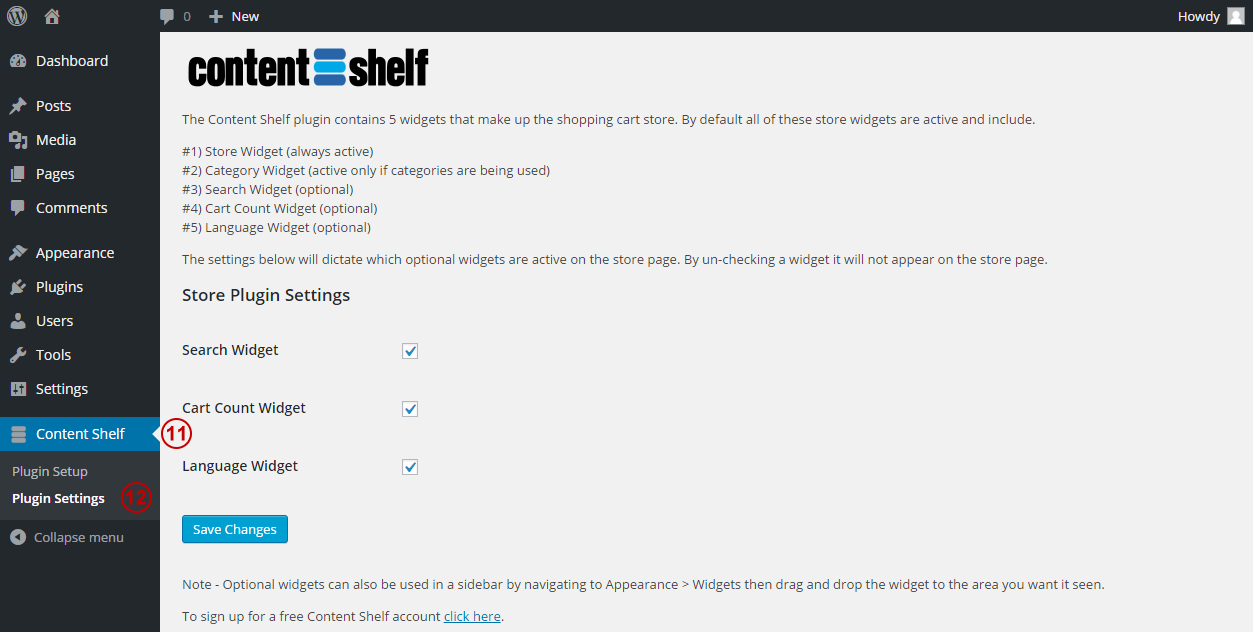 Remember you can always view your store by navigating to Pages > Store then clicking the "Preview Changes" button.