How to Use the WordPress Widgets Area
For explanation purposes this tutorial was written using the "Responsive" theme. While your theme may differ the concept of using the Widget Area will remain the same from theme to theme.
What is the WordPress Widget Area?
In a nutshell a "Widget Area" is any place outside of the main content area of a WordPress theme.
For our example the Widget Area (1) located on the right of the content area.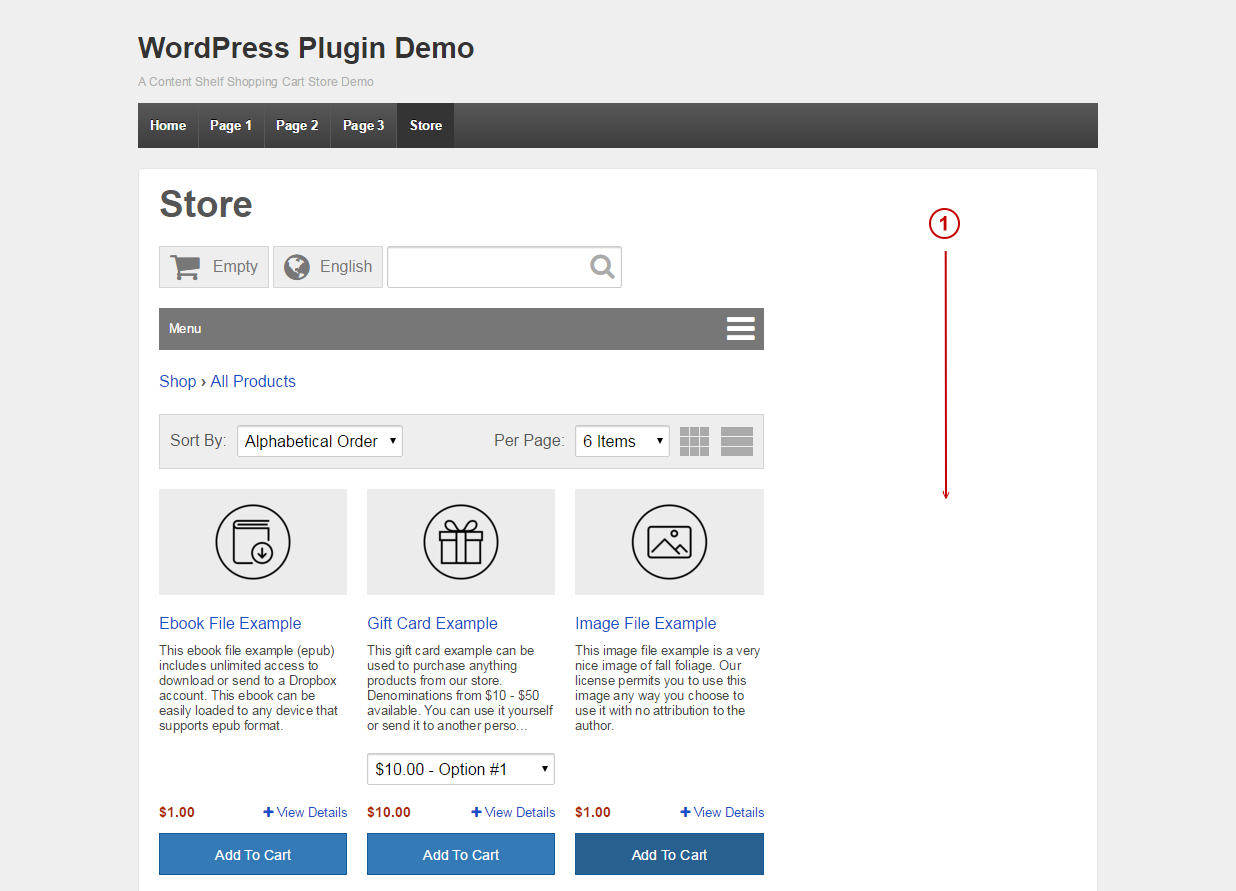 Changing the Content Shelf Plugin Settings
Click Content Shelf (2) then Plugin Settings (3). Choose which plugin component you want to use in the WordPress Widget Area and "un-check" it. For this article we have un-checked the Cart Count Widget.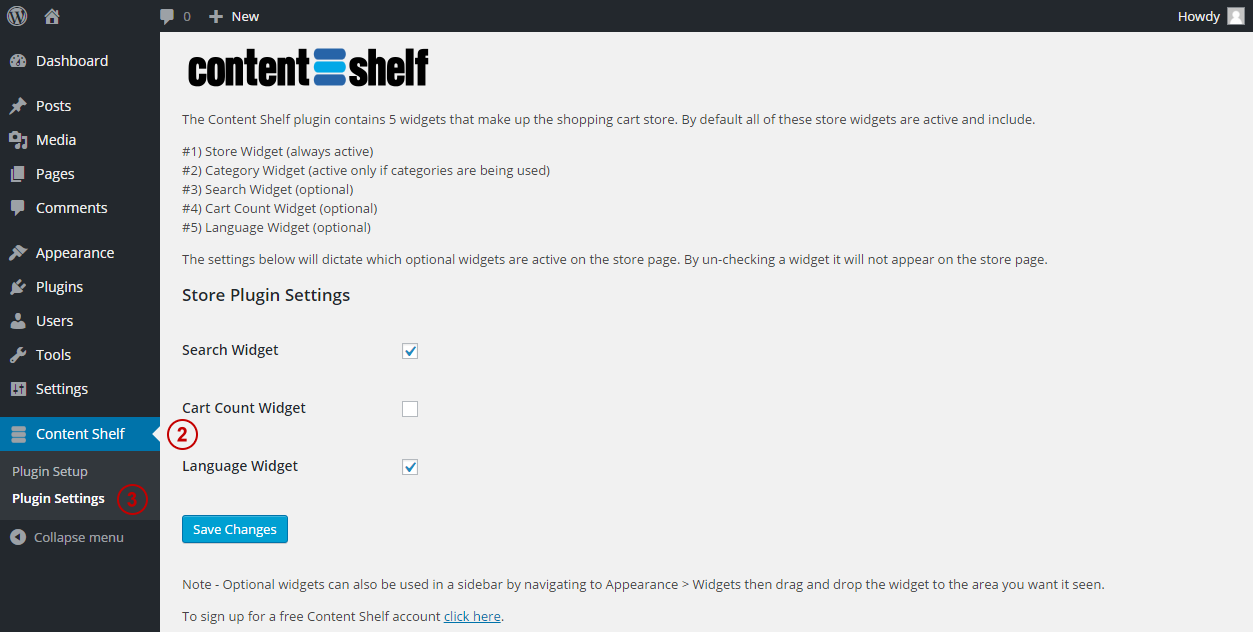 Using the Widget Area
Click Appearance (4) then Widgets (5).
For this article we'll be dragging the Cart Count Widget (6) in to the Right Sidebar Widget Area(7). After completed the screen will look like this.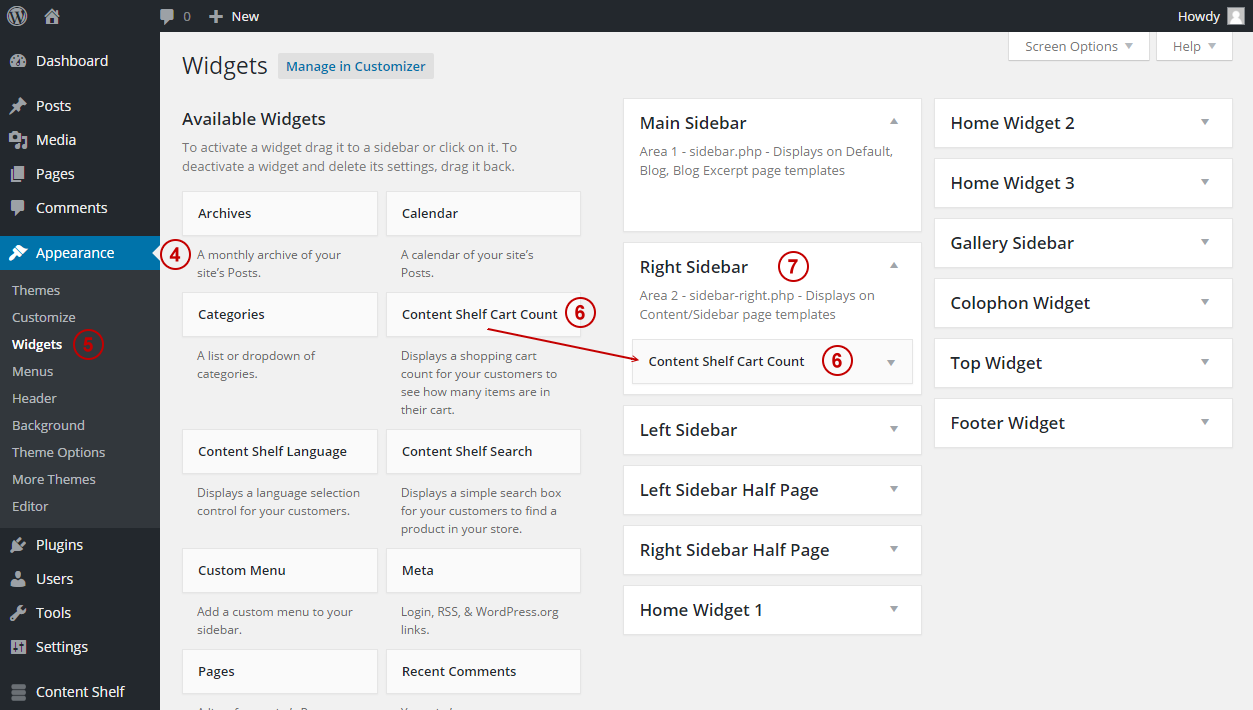 To see how it looks in your theme just open the store page and view it.